Hear from a top Antinol performer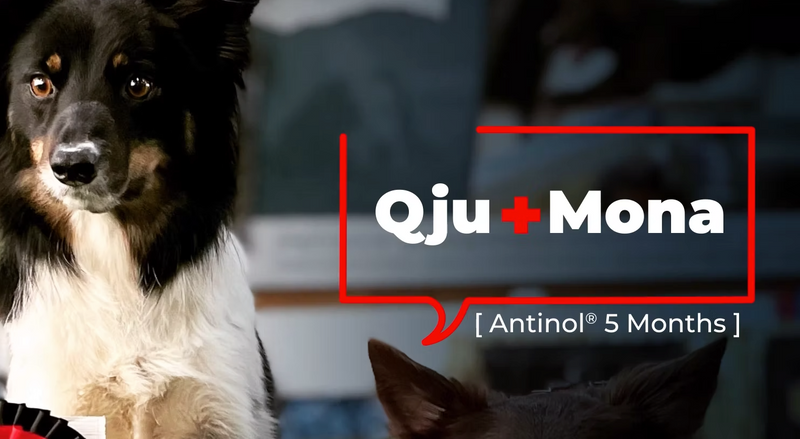 Jet-setting Qju is up and at it again, with Antinol®!
European champion Qju was living the dream until an elbow injury put her out of action. Find out how Antinol® fitted into her recovery puzzle. 
Proud supporter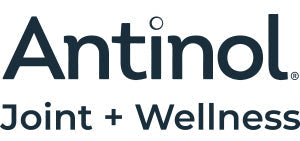 Here at Vetz Petz®︎ Antinol®️ we are proud to support Canine Sports athletes around the world and are excited to see dogs and their trainers work together at the highest level. We are passionate about all dogs maintaining their personal best and strive to help dogs maintain joint health while also supporting their learning.
Still performing at their best!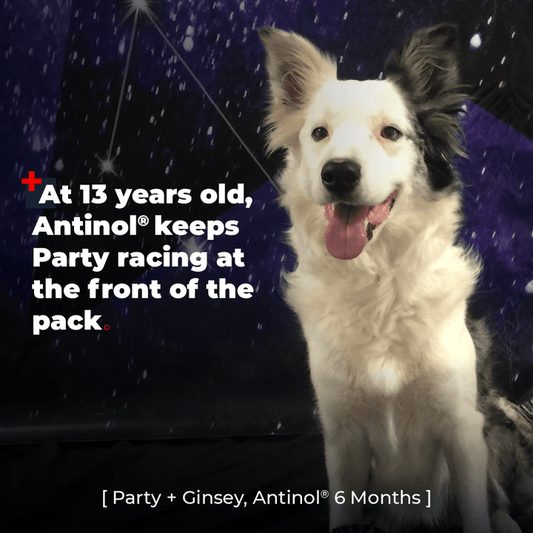 Party is 13 years old and has had an exciting life as a competitive agility dog with Ginsey. Party was given AntinolⓇ and Ginsey commented "We started noticing that she was acting like a very young dog. Really challenging the other dogs to race, which is quite funny with a 13-year-old dog racing dogs... and winning! I've tried various supplements before, but AntinolⓇ was the first thing that I really felt helped keep her zip and energy. Now it's the only supplement she's on. This is a 13-year-old dog that's bouncing off the sofas and stuff. It was really great!